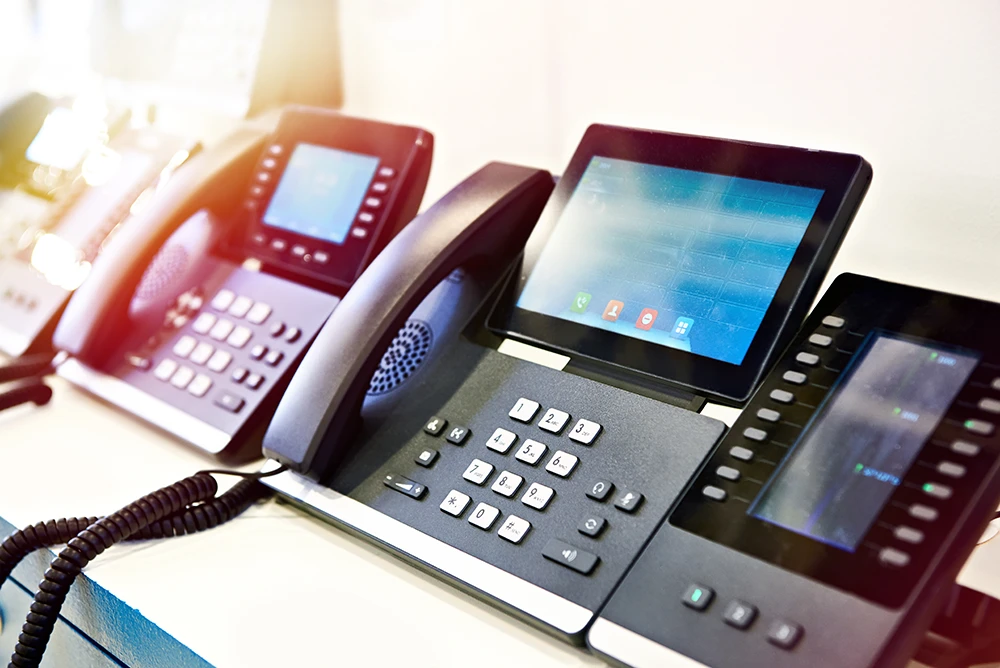 In today's world, where most of our communication is done through technology and automation, it can be easy to forget the importance and effectiveness of non-automated dialing systems. These systems, which require a human operator to dial each phone number manually, still play a vital role in many industries and situations. While automated systems may be able to gather and dial through data faster, they can often miss important nuances or insights that a human operator would be able to notice.
What industries use non-automated dialing systems?
One industry that relies heavily on non-automated dialing systems is the fundraising industry. Many
Nonprofit organizations and political campaigns use agent-directed (non-automated) dialing systems to contact potential donors or voters. This is because non-automated dialing allows the user more leeway, flexibility, and control over the dialing, which translates into a more personal approach to managing high-value leads. Automated systems can often be too aggressive, abandoning important calls and having significant connection delays, leading to the call being ignored or dismissed.
Another industry that relies on non-automated dialing systems is market research. To get accurate and reliable data, market research companies often need to speak directly with the people they are surveying, making automated voice-broadcasting systems often useless for market research. Although often used in market research, automated predictive systems also have the downfall of limiting dialing to landlines only unless the market research business has obtained prior written permission, which is unlikely for random surveys.
What are the advantages of a non-automated dialing system?
Non-automated dialing systems also have the advantage of being more flexible and adaptable to specific organizational needs. Being agent directed allows an agent to call any lead they want without worrying about compliance issues with an automated dialing system or obtaining written permission, or in the case of 501C nonprofits, verbal permission. The placement of the calls themselves is some of the biggest advantages of an agent-directed (non-automated) dialing system.
Learn more about three of the main agent-directed dialer systems here:
Click to call/preview systems:
This system allows the agent to see the lead and view the record before hitting the dial function on their system. Organizations use this calling system for high-value leads with a higher conversion rate. This system allows each agent to know more in-depth information about who they are calling before the call is placed. This system results in zero abandonment rates, which is crucial when calling extremely valuable leads.
Clicker Systems:
These systems allow one or two dedicated clicker agents to click dial whenever the specified setting parameters of the dialing system are low enough to allow the clicker to click the dial button and put another call into the line pool. These clicker agents keep the calls flowing for the agents who are taking the calls. Due to the manual approach of a clicker system, this is considered a non-automated dialer. Often, a clicker system provides a faster delivery approach compared to the click-to-call on a 1:1 dialing ratio.
OH Ryan Agent Directed Dialing System:
The Most Efficient and Productive Non-Automated System on the market, this system allows every agent to play the role of a clicker agent. This agent-initiated clicker system allows agents to be engaged and alert to the calls but can also filter specific agents with high-value leads. The OH Ryan system allows the agents to be the dialing engine. Another benefit of this system is that while an agent is in a call and the system's parameters are low enough, an agent can click to dial and launch another call not only while between calls but still on their current call. This is a unique patented feature specific to the OH Ryan Agent Directed software. As a result, this can increase efficiency by 85%.
What are the disadvantages of a non-automated dialing system?
Of course, non-automated dialing systems also have some disadvantages. They can be slower and more labor-intensive (especially without the OH RYAN Agent-Directed), requiring more personnel to manage the same volume of calls as an automated system. In the case of the manual dial and click-to-call systems, the lack of automation allows for more human-related productivity issues, such as dialing the wrong number or allowing agents to break or nap in between a call rather than moving to the next call right away.
Overall, non-automated dialing systems still have a key place in many industries and situations. While automated systems have advantages, they can never replace a human operator's personal touch and adaptability or the freedom to dial any lead in a list despite the type of line being used (except for DNC #s). Whether it is fundraising, market research, or any other industry that relies on phone communication, non-automated dialing systems will continue to be valuable tool for years to come.
Check out Orion Dialing Solutions OH RYAN Agent Directed system OH Ryan Agent Directed is a TCPA-compliant non-automated dialing system (Non-ATDS) for all your office dialer system needs. OH RYAN uses groundbreaking and innovative technology to keep agents productive and engaged.
***
*This blog is intended for informational purposes and does not develop a relationship with Orion Dialing Solutions.
**This blog uses the assistance of ChatGPT for ideation and may not be a direct reflection of the opinions of Orion Dialing Solutions or its agents. If you have any questions or concerns, don't hesitate to contact us by calling 1-877-812-7251 or emailing sales@orioncommunications.biz!