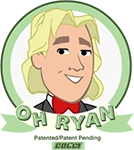 OH RYAN is the newest patented dialing product offered by Orion Dialing Solutions. Industry stakeholders have played a major role in providing input on the need for TCPA-compliant systems for cell phones. The OH RYAN system provides a more efficient and effective TCPA-compliant solution that not only keeps customers calling cell phones legally and in TCPA Compliance, but provides the efficiency offered by its predecessor the Razor Auto Dialer Software.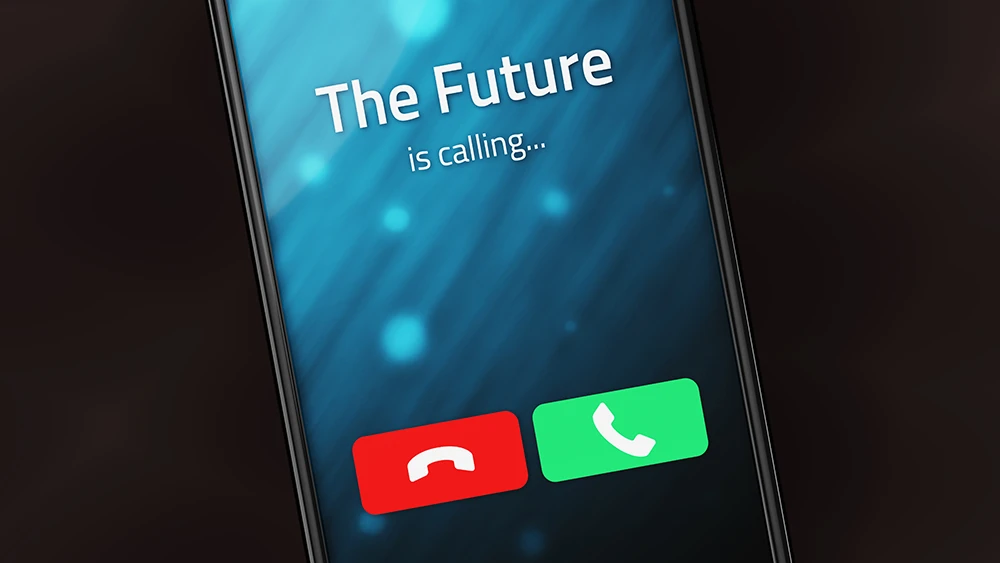 Calling at 95% the speed of our automated system, the OH RYAN Agent-Directed system is a non-automatic telephone dialing system (NON-ATDS) that uses groundbreaking and innovative technology to keep agents productive and engaged. Whether you receive lists with only cell phone data, or you receive primarily landline data, OH RYAN ensures that you can call any and all data without costly data scrubs or fear of repercussions from cell phone data being slipped in by a vendor. OH RYAN is the perfect choice to dial leads without losing productivity, which is too common when switching to click-to-call dialing systems. Having verbal permission to call a user's cell phone or mobile device is typically not enough for compliance standards when using an automated dialer system. Customers may still be required to obtain specific written permission to dial mobile numbers and devices through an automated dialing system. The OH RYAN system allows our customers to call any number not listed on the Do Not Call Registry!
As a By Golly, LLC licensee and partner, Orion produced a patented system that could keep up with predictive dialers while remaining void of automation yet still using some of the same predictive concepts of Razor Predictive. By Golly, LLC is a leading innovator in multi-call management. This partnership allows our agent software the ability to initiate and even accept a call while already engaged in a current call. OH RYAN uses multiple lines per agent to be dialed and pooled while distributing only live connected calls to agents at a speed never seen in our industry for an agent-initiated dialing system.
OH RYAN's many features are TCPA compliant and align with FTC key requirements to ensure this system is considered a non-atds. .
Orion has created an agent-initiated Non-ATDS system that is unmatched when it comes to contact rate and overall production due to the combining of predictive concepts and the patented, agent-directed dial button. At Orion, our focus on compliance comes from our knowledge of how to keep our clients protected, while understanding that compliance doesn't mean you have to sacrifice production, which is all too common with 1-to-1 clicker dialer systems.
OH RYAN is available as a monthly rental that can be hosted or cloud-based, and also offers an onsite rental option that integrates with a customer's server and database. Whether you have a specific focus on cold calling cell phones, or simply want the peace of mind that the system you are using is legal for every call you will make, OH RYAN is a perfect fit!
Please watch the video below for more information on OH RYAN, Where Compliance Doesn't Have to Slow You Down!
OH RYAN TESTIMONIALS

Since we began using the click-to-dial system, it has dramatically increased our efficiency and contact rates on our wireless data. So much so, we are considering using it to dial ANY and all data, not just wireless! We are very excited to be moving forward with this solution and the potential it has for us and our clients. And Ryan and his team have been great to work with on all aspects of implementation.
Michael M.
Executive Vice President, The Pisa Group

I have been in the telemarketing business since the 70s and have used many different dialers over the years. I am happy to tell you that your product far surpassed my expectations. I find your dialer user-friendly, reliable and simple to operate. My employees are easily instructed in its use in minutes. It is by far the best dialer I have ever purchased. I have never had to use technical support since the initial setup and instructions. There have been no technical issues. The cost is very reasonable and I find your customer service extremely helpful and friendly. I would be happy to speak to any prospective customers that may have questions about your product or service. It has been a pleasure working with you guys.
Brett R.
Tri State Marketing

I am pleased to recommend Orion Communications' Oh Ryan program for calling cell phones. This has made a huge difference in our production. It eliminates caller error in dialing numbers. I no longer have to print pages and pages of numbers. Any time we have an issue, their technical person is very prompt in helping us address it. This is one of the best investments we have ever made.
Dan R.
Mouthpiece Communications

I have been in the fundraising business for more than 40 years. Through the years we have faced many challenges. More recently contact rate had become a big issue. We tried several systems, but had not been able to improve our rate. On a suggestion from a colleague, we decided to try Orion Communications. After a few initial bugs that had to be worked out, the system has performed well and given us a noticeable difference in our contact rate. Ryan is a fair and client-oriented owner. He actually follows up and delivers what he promises. I would highly recommend Orion Communications to anyone facing contact issues.
Owner
Fundraising Industry

Our organization has conducted an ongoing telephone fundraiser for more than 20 years. During that time there has of course been dramatic technological advances in phone service and devices used by the public. As the consumer and our contributors migrated away from landline phones to mobile devices, it became critical that we adapt in order for our fundraiser to remain viable in a quickly evolving market. The OH RYAN system has allowed us to do so by employing a TCPA compliant calling system that is efficient, user friendly, and cost effective.
Brent R
Fundraising Consultant