PREDICTIVE DIALING SOFTWARE FOR THE MORTGAGE INDUSTRY
Drastically increase your lead generation while ensuring the best customer service experience.
The Razor Predictive Dialer was designed specifically for the mortgage industry and has grown to include features that mortgage companies need as well as it has expanded to include other industries such as loan modification, charities, political campaigns, and lawn services. Unlike the many other phone dialer software and dialer systems available for the mortgage industry, the Razor Predictive Dialer system is an all encompassing solution. All features come standard with the Razor Predictive Dialer software and there are no hidden fees or up charges.
BENEFITS SUMMARY
Accelerate the number of leads you generate
Increased sales revenue
Improved lead management
Increased customer satisfaction
The Razor Predictive Dialer has assisted many companies like yours in the mortgage industry to achieve a 200% increase in qualified lead generation and a 50% increase in sales agent productivity. Using our system, you can achieve these outstanding numbers while enhancing your customer service experience through proper lead management and sales reporting.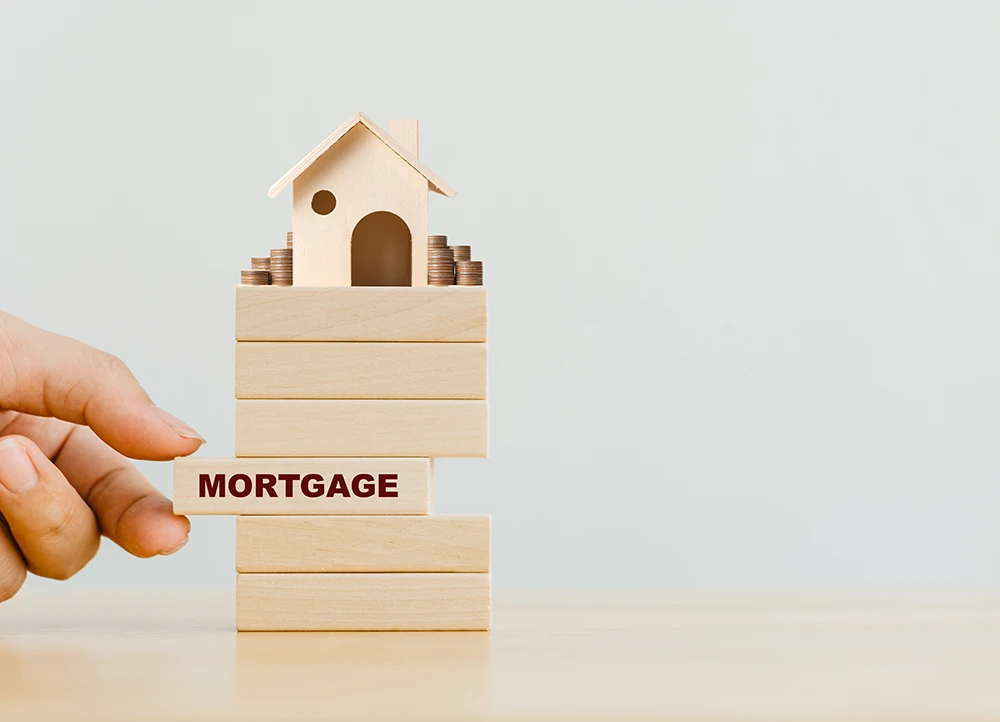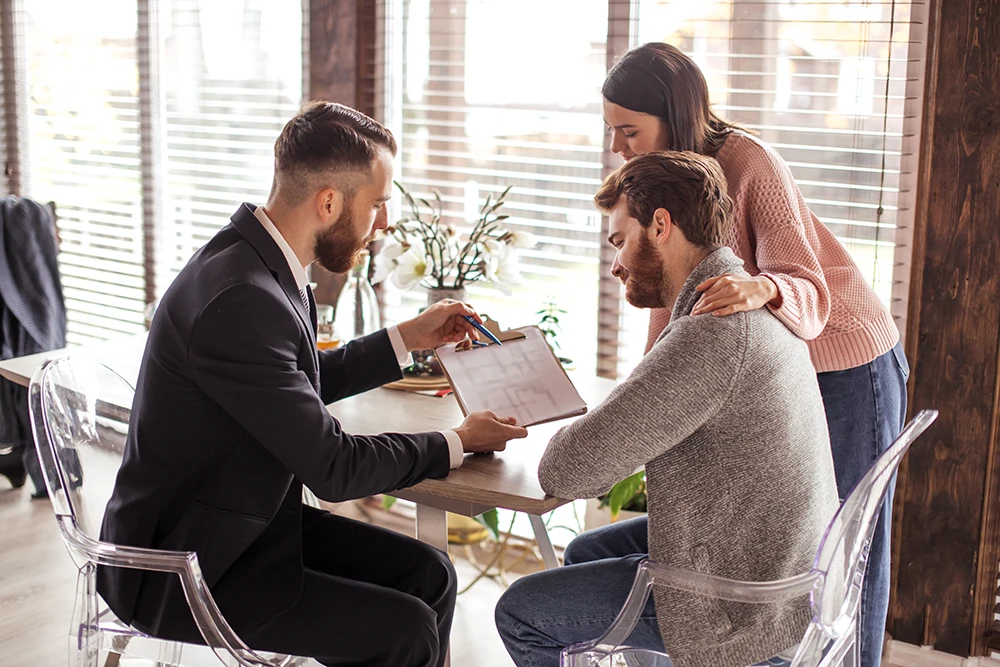 FEATURES AND MORTGAGE INDUSTRY SPECIFIC BENEFITS
The Razor Predictive Dialer system addresses the two primary needs of the mortgage industry marketing – Predictive Dialing and Lead List Management.
The Razor Predictive Dialer's most powerful feature for the mortgage industry is its

First Hello Technology. In the mortgage industry it is very, very important to make a good first impression. If your customer has to say "hello" two or more times before your agent hears them; they will identify the call as a telemarketing call and many times hang up before even speaking to the agent. Even if they decide to listen on, it starts the call off with a poor tone as the customer is most likely going to be apprehensive towards a sales call. Most dialers have a one to four second delay before transferring the call to an Agent. The reason for this is that the software has to identify whether the answer it receives is a live person or a recording. Most dialers accomplish this by listening to the tone length. If it hears a short tone such as "Hello?" it will transfer the call. If it hears a long tone such as "We cannot come to the phone right now…" it identifies it as an answering machine and moves onto the next call. The end result of this is that most agents will not hear the first "hello" when using other dialers. The Razor Predictive Dialer has a proprietary method of filtering out answering machines that does not rely on listening for the tone. Because of this, it instantaneously transfers the call as soon as it is answered to get the First Hello. If you hear the first hello, you will be able to answer the call with a natural flow giving a great first impression. If your lead list gives the first name of a husband AND wife, you can even hear the first hello to determine who you are talking to and give a natural lead into conversation such as "Hi, is this Sue?".
Each agent will be able to transfer calls, schedule appointments and callbacks, disposition calls as sales, not interested, no answer, or any variety of options you set it to. They can even play a pre-recorded message or song via an onboard mp3 player. Each time a call connects to an agent, they will see a custom script that is populated with the lead information. This allows a natural flow of conversation as the agent has all the necessary information in one convenient location.
The Razor Dialer has a mortgage industry specific feature – Transfer to Verification Agent. A Verification Agent is an agent that logs into the dialer, but rather than logging into the calling queue; they wait in a special queue. Telemarketers will contact leads via the dialer and when they have qualified a lead, they use this feature to do a hot transfer of the voice call and all the data to the Verification Agents. This allows entry level telemarketers to make first contact and then transfer the qualified customers to industry professionals to close the sale.
Branched Scripting

is standard on the dialer and allows you to create very versatile sales scripts that handle objections with programmed rebuttals specific to the mortgage industry. Our dialer also uses branched scripting to create inbound and outbound IVR campaigns.
The Razor predictive dialer pricing always includes installation, configuration, and technical training to insure your system is installed, operational, and your people know how to operate the dialer software.
Our software includes a motivational application called The Horse Race. This feature is a great motivational tool that can be used by first contact agents or verification agents to create some friendly competition by tracking sales volume and displaying it for everyone to see who is in the lead.
Our predictive dialer typically increases call volumes by up to 400% allowing your agents to reach more potential customers in a lower amount of time. This is very important in the mortgage industry as time certainly equals money. The more homeowners you call the more sales you will have the opportunity to make. Many users of the razor predictive dialer system have reported their sales doubling in comparison to when they manually dialed.
Our predictive dialer can be used with traditional analog phone lines, digital T1 lines, or even over the internet on a high speed broadband connection using a technology called Voice over Internet Protocol (VoIP). This means that you can be sure that our phone dialer will work with the services available in your area.
The Razor predictive dialer software is remote enabled, meaning you can access it from anywhere that you have a computer, broadband internet, and a headset with a microphone. You can make and take calls from home, on the road, and even manage the calling campaigns remotely.
Agent Monitoring

is very important in a mortgage call center. The ability for supervisors to Listen, Coach, or Barge into a call can mean the difference between a sale and a lost lead.
Administrators can bring up the Monitoring screen to get real-time statistics on the operation of the dialer and their agents' activities.
BENEFITS EXPANDED
LEAD ACCELERATION
Most mortgage industry calling campaigns start with what we call a 'First Contact Agent'. These are your telemarketer employees who make first contact with potential leads by using a predictive dialer to automatically call a list of prospects. Manual calling involves having your agents hand-dial calls from a list of numbers you supply them. With a predictive dialer, the calls are made silently until a live person picks up the phone. At that point, the call is instantly connected to an agent. This removes wasted time manually pushing the numbers on the phone, hanging up the receiver, misdialing the number, and since it is automated, it remembers which numbers were disconnected or connected to a fax machine. The number of live prospects is doubled, if not tripled, leading to a 200% or higher increase in qualified leads generated.
SALES REVENUE INCREASED
Anyone in the mortgage industry can tell you that the more prospects you reach, the more qualified leads you will gain. The natural conclusion that any achieving salesperson will reach is that the more qualified leads you are in contact with; the greater number of sales you will close. What if you could double or triple the number of prospects? You would make more sales, wouldn't you? Time and time again, mortgage companies who use our call center solution see measureable increases in their sales. Typically anywhere from a 50% to a 100% increase can be seen.
LEAD MANAGEMENT ENHANCED
Lead management is an important issue for the mortgage industry. If you are currently manually dialing, chances are you are either hand recording the results on paper worksheets; or perhaps you have a customer relations manager tool. Both methods can lead to incomplete information being recorded, or even worse; lost entirely. With the Razor call center solution, your leads are automatically tracked. Utilizing our powerful branched scripting, answers reporting, and sales reporting tools, your leads are automatically categorized as the calls are made. Furthermore, your sales results are recorded. Virtually all the information you need to properly manage your leads and sales is available at your fingertips through our advanced reporting. All of this comes standard with any Razor predictive dialer purchase!
CUSTOMER SATISFACTION AND LOYALTY
Our call center software is very robust with a multitude of easy-to-use features to monitor and manage your call center. You will be enabled to build lasting, quality relationships with your customers using the reporting features that are inherent to our system. Each and every call made is logged, your agents will have updated customer information available to them each time the speak to a customer, and if you choose; you can even record every conversation. Your agents will be able to serve your customers effectively and efficiently building customer loyalty through improved service.